About us
U. S. OSTWAL PARAMEDICAL INSTITUTE
Paramedic workforce is the backbone of the Healthcare Industry and we all have witnessed this after the COVID-19 Pandemic hit globally – where Paramedical Professionals — were the frontline Warriors who bravely combated the Pandemic.
To meet this fast-growing demand in the Paramedical sector and serve the world by creating Skilled and Qualified Professionals, U. S. Ostwal Paramedical Institute was formed. Our Institute is equipped with Sophisticated Labs; Highly Qualified Faculties, Library, Computer and English Lab that ensures every Student has a conducive Environment to Learn and Grow.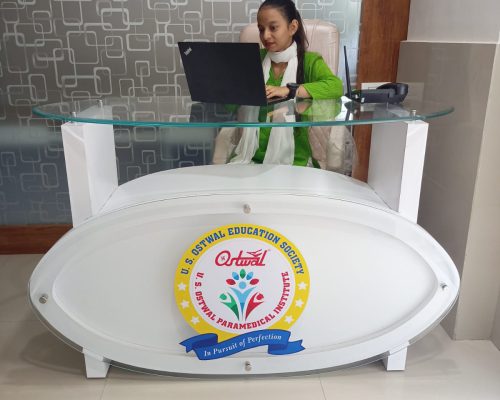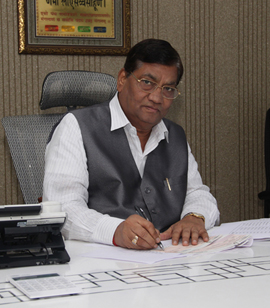 Dr. SHRI. UMRAO SINGH OSTWAL
(The Founder and Pioneer of U. S. Ostwal EDUCATION SOCIETY & Chairman of Ostwal Group of Companies.)
My Dear Students,
Welcome to U. S. Ostwal Paramedical Institute. It gives me immense pleasure – that so many aspiring students am interested in joining the Paramedical Courses. I strongly believe that Education is a very important tool in bridging the Socio-economic changes, a Transformation of Attitude and Confidence in the Students. In U. S. Ostwal Paramedical Institute – Paramedical Courses offer a Financial Security, Independence, Confidence and the Satisfaction so required for Young People who want  to make a Successful Career Early in Life.
The Dream to establish a Paramedical Institute was seeded during these very trying times of the COVID – 19 Pandemic, the need to impart Class Education with Theory and Practical's in the comfort of Spacious Classrooms and fully Equipped Laboratories, Computer Labs, English Labs. Library and Digital Classrooms, along with Special Lectures imparted by Eminent and Renowned Doctors and Professors.
Here at the U. S. Ostwal Paramedical Institute the Students will get Meaningful and Quality Education to stand alongside with the other Paramedics in and around the World. Students am the touchstones of my Institute and the Core of my Vision and Mission.
By joining our Institute. Students will be provided  with Quality Education and our Professors will engage – In Imparting Skillful Training of Consistent High Standards through Innovative and Versatile Programs, as per the Current and Emerging needs of the society at large.
We value Innovative Teaching Procedures, Integrity, Commitment and Team Spirit in the Pursuit of Perfection at U. S. Ostwal Paramedical Institute. and will always strive to Empower our Students to reach their full Potential as Paramedic Professionals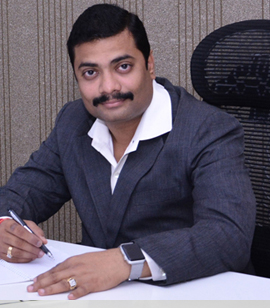 KULDEEP SINGH U. OSTWAL
MD of the Ostwal Group of Companies
  Today the role of an Academic Institution is not only to Pursue Academic Excellence but also to Motivate and Empower its Students to be Lifelong Learners, Critical Thinkers and Productive Members of an Ever-changing Global Society. Paramedics are the key Players in the Health and Medical Sector, WITHOUT the Paramedics, the Entire Health Industry would be out of Gear and almost non-functionary. 
Paramedical Sciences is the new upcoming Vocational Courses with a wide range of Professional and Educational Careers. It varies from Laboratory Technicians courses to Operation Theatre Technicians in the Hospitals and Diagnostics Centres to Ambulance Paramedics for Critical Care Management in the Ambulance and the Radiology Technicians who are able to accurately diagnose the state of the Patients Health in a Non-Invasive Manner using X-Ray, C.T Scans, Sonography, or ECG Techniques. Not to forget the Dialysis Professionals who are the foremost in assisting in Kidney Treatment Management. 
The Increase in the number of Patients, Variety of Diseases and the demand for Professional Treatment have paved the way for the Paramedical Professionals who are Expert Technicians or Therapist providing Better Quality towards Human Health Care. We, at our Institute strive to Achieve Quality in the Paramedical Education while Ensuring Overall Development of our Students. We also recognize the Importance of providing a very Supportive and Assimilative Learning Environment using Modern and Innovative Teaching and Learning Technological Advances. We also offer an Optimum Blend of Best Technical Aids and Personality Development Skills. 
It's a challenge to keep pace with the fast-growing Technology and Rapid Advancement in Health Care. However, this challenge is well accepted to provide Quality Health Care while retaining the values amongst our Committed Staff. We will continue to strive for Excellence and any other contribution made, which would help Humanity. I wish all the Entrants undertaking these Courses – All the very Best and an Enriching Experience Ahead.
With Best Wishes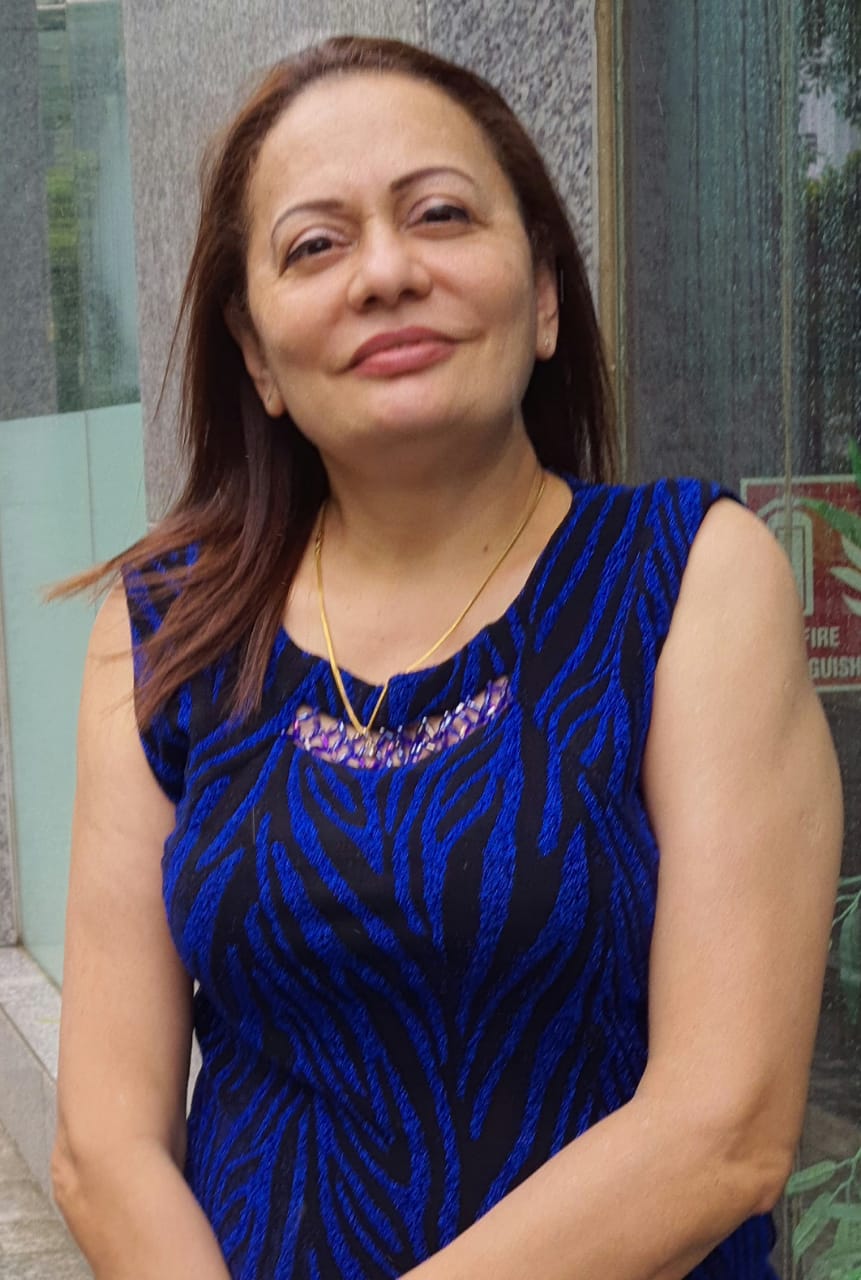 Dr. LORRAINE C. DANIELS
U. S. Ostwal Education Society.
C.E.O
In contrast to the typical, Professional Medical Degree Courses, Paramedical Courses are Profession Oriented, they are medical training courses that enable students to develop a Career in the Medical industry in a short amount of time and at a low cost. Candidates can enter the Medical Industry trough Paramedical Courses in areas such as medical emergency aid , and diagnostics.
Numerous jobs become available following Paramedical Education and there are several options and Certificate and Diploma courses after Class 10th or 12th standard. U. S. Ostwal Paramedical Institute provides courses to enable Students to enter the Medical Industry through Paramedical Education.
Paramedical Courses are career-focused medical education. Students may select a paramedical cause that interest them. From 2022 onwards – India is expected to see a surge in the need for Medical healthcare employees.
Furthermore, when you opt for becoming a Paramedical Professional, it's the most beautiful thing as a Career and a Passion come together.
So, what are you waiting for, get ready, the world needs your Care and Dedication.
IMPORTANCE OF PARAMEDICAL PROFESSION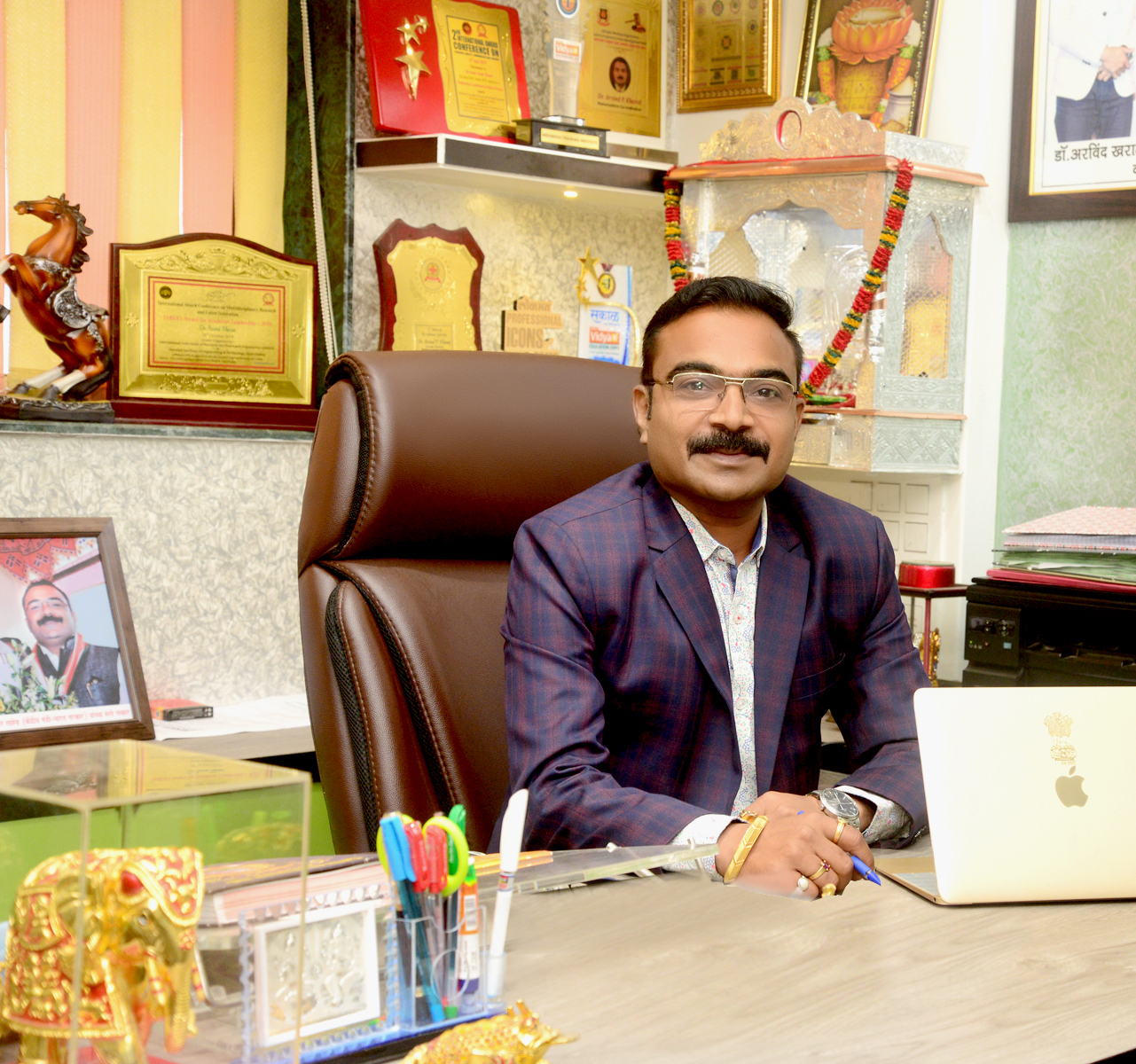 Dr. ARVIND KHARAT
Council of Paramedical Science of India
(President)
Greetings and Best Wishes to all of you. I extend a very warm Welcome to all the students aspiring to join our prestigious Institution It gives us immense pleasure to thank you for your right choice in selecting U. S. Ostwal Paramedical Institute, It is my strong belief that Education is a powerful driver of socio-economic change, a powerful instrument to transform the attitude, thinking and life style of people and society. The dream to establish Council of Paramedical Science of India was seeded in my mind – to impart world class education with the meaningful quality education to the students and other learners in India. I welcome and invite you to join hands with me to become the Prime part of U. S. Ostwal Paramedical Institute. Students are the touchstones of our Institute and are at the core of my vision and mission. You have landed up at a right destination for establishing of your career into Paramedical Professionals.
God Bless.